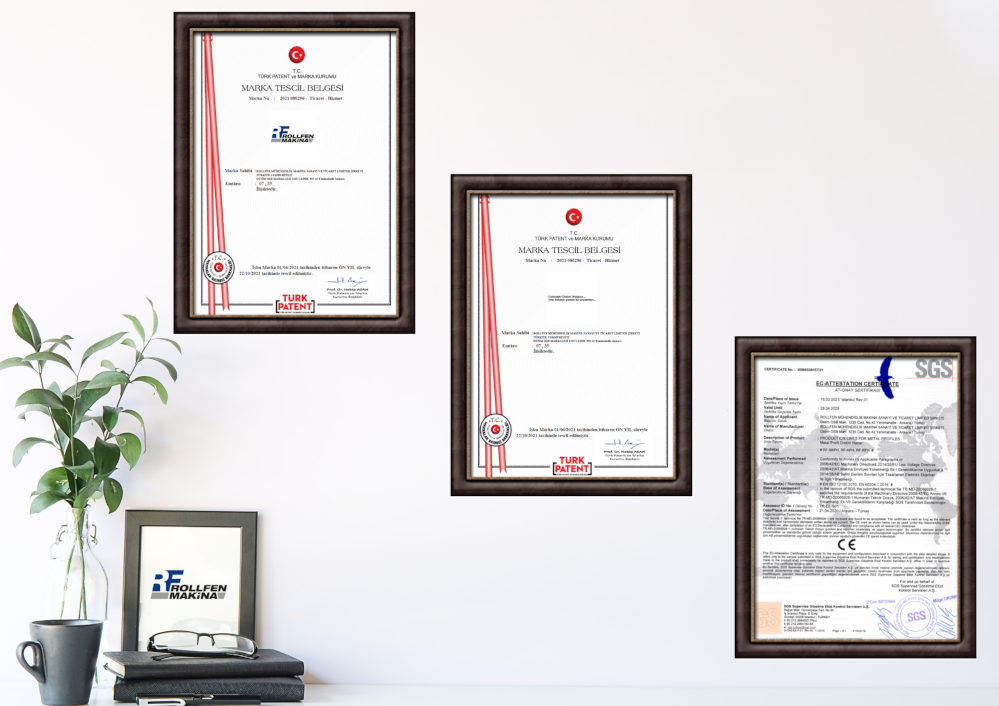 Our vision is branding by focusing on professionalism and sustainability.
Our mission is providing customer delight and adding value to our country by using quality and technology
As Rollfen Engineering & Machinery, we have been providing project design, production and technical service of Profile Production Lines and Special Purpose Machines with our professional staff with 15 years of experience since 2020.
Our company has the competence to serve in all steps of the product development cycle. We turn your dreams into a professional and sincere reality by exporting design and engineering with technology-based turnkey projects.
We attach importance to customer satisfaction by adopting global solutions and modern designs as a principle in our work activities. We carry out economic, ergonomic and environmentally friendly works by adhering to quality and trust-oriented values.
As a standard in our production; Production Line for Corner Bead Profiles (Plaster and Gypsum Corner Profiles), Production Lin efor Gypsumboard Profile (Ceiling and Wall U, C Profiles), Production Line for Gypsumboard Profile Accessories (Agraph/CD Bracket, Profile Hanger Tongs, Profile Clip) and Production Line for Gypsumboard Profile with Fully-Automatic Packaging.
For special purposes, the design and production of machinery and equipment that will produce the special profile requested by the customer is provided. All of our production lines are capable of producing more than one profile according to demand. According to the customer's demand, it is offered as a manually adjusted, cassette system or automatically.
QUALITY DOCUMENTS